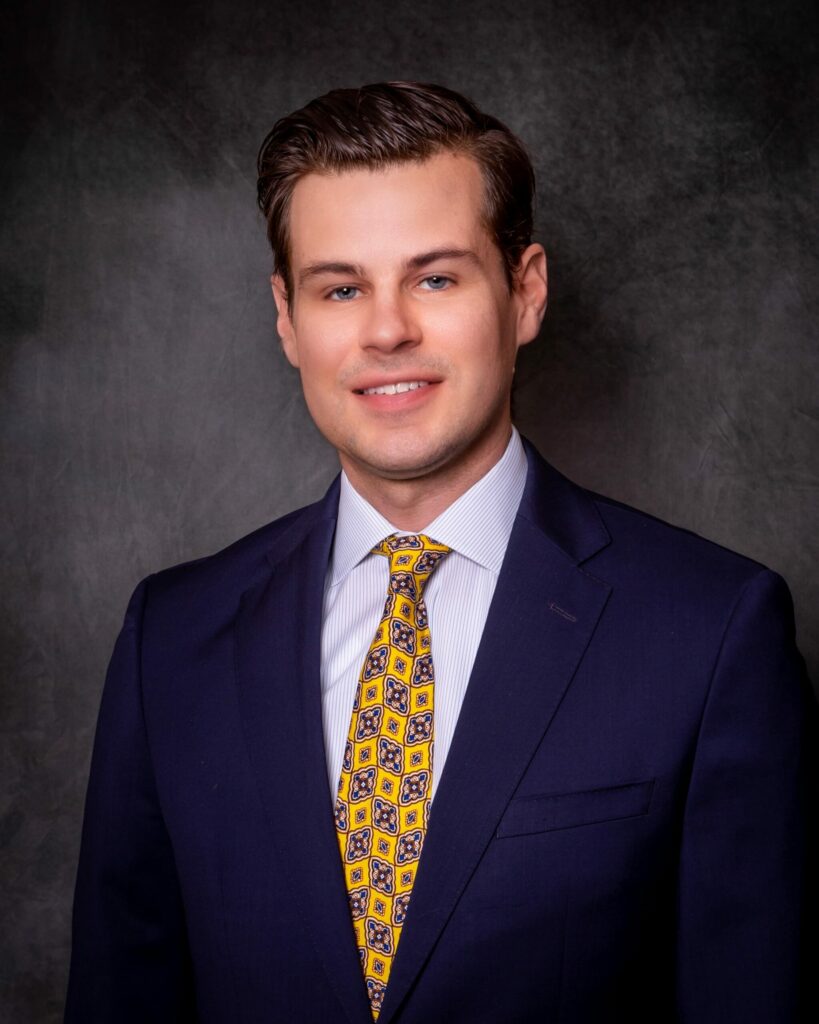 Luke P. Herlehy is licensed to practice law in both Illinois and Arizona. After graduating from Marmion Academy in Aurora, Illinois, he received his Bachelor of Science degree from Arizona State University, where he was captain of the varsity swimming team and a member of the PAC-10 All-Academic Team. Luke received his Juris Doctor from Phoenix School of Law.
Prior to establishing Dalton & Herlehy, P.C., Luke practiced for several years with Attorney Raymond F. Dalton, Jr., in the areas of estate and business succession (with an emphasis on alternatives to probate and asset protection planning), probate and trust administration, and real estate (both commercial and residential).
While in law school, Luke served as a judicial clerk for the Honorable David Gass, of the Maricopa County Superior Court, and later practiced law with a firm in Mesa, Arizona, focusing primarily on domestic relations and general civil litigation.
Luke is the past Vice President of the Fox Valley Estate Planning Council and a member of several other professional organizations, including the Illinois State Bar Association, Kane County Bar Association, State Bar of Arizona, and Maricopa County Bar Association.
In his free time, Luke enjoys swimming, reading, traveling and spending time with his wife, Lindsey, and three daughters, Claire, Madelyn and Josie.